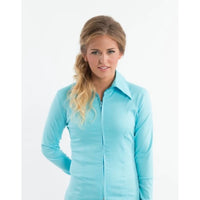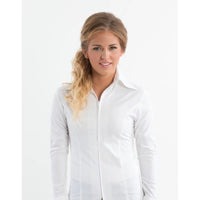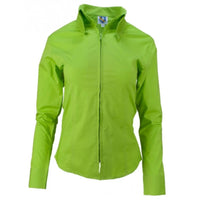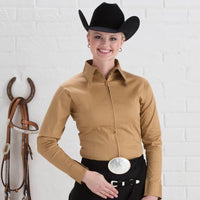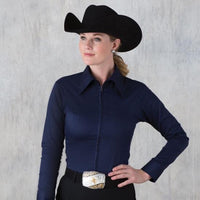 Women's Zip Up Show Shirt
Grab your classic zip up show shirt today! This shirt has breathable fabric which is extremely comfortable for riding. In addition, the shirt is long enough in the back for a tuck or easy and clean look to hang in the front.
Fabric: Cotton Lycra
Hand wash in cold water, lay flat to dry for best results or dry clean only.

NOTE: X-Small sizing is available upon request.
These shirts are restocked on a regular basis.  There are times this product may ship directly from the supplier if between shipments.