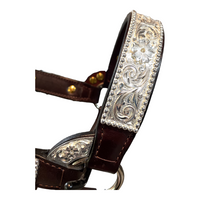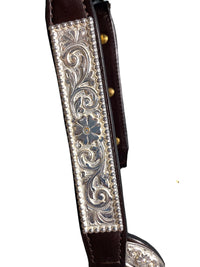 Kathy's Santana Show Halter #259 - Horse Size
This halter is a beauty!
Kathy's Show Equipment Show Halter, Santana silver plate style #259 comes with a silver berry edge all silver engraved with silver flowers and vines. Clear stones 
Modern square buckles will put you right in style with today's latest styles.  
Specifications: